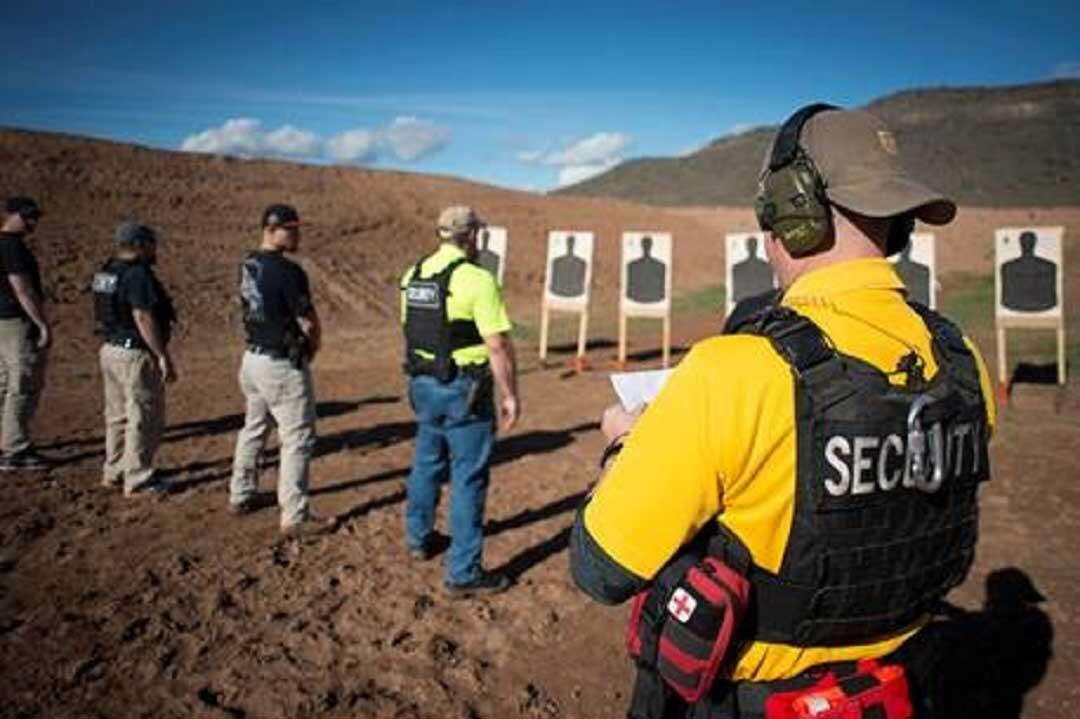 In Arizona, you must be registered with the Arizona Department of Public Safety if you work for a security guard agency providing security guard services to other businesses. Until you receive registration by AZDPS, you cannot wear a uniform or work as a security guard. Licenses and registrations from other states are not recognized in Arizona.
LionHeart Security Services offers three classes for individuals to receive guard certification in Arizona. All classes are taught by an Arizona Department of Public Safety certified instructor.
LionHeart Security Services prides itself on its advanced in-house training division and Instructors. We provide the best-in-class guard services to our clients by providing careers to our guards, not jobs.
Training Division
Armed – This course is designed to certify guards to the state of Arizona Standards to carry firearms upon successful completion.
Arizona law requires a person to obtain a 70% shooting accuracy to qualify for a firearms license! At LionHeart Security Services, we have always held our armed security guards to an even higher standard. For instance, we require our staff to pass the State firearms licensing qualification with an accuracy of 90%. In addition, all fired hits must remain on the target silhouette even if they miss the target zone.
Unarmed - An 8-hour classroom-only training session with a live instructor. When you complete the class, you will have the basic knowledge to qualify for the Arizona Unarmed Guard card.
8 Hour Unarmed Guard Card Training:
Our course is designed to help students obtain the skills necessary to become professional security officers. Our program consistently changes to adapt to the ever-evolving security threats and to meet the requirements set forth by the Arizona Department of Public Safety.
Course Content Includes:
Arizona Guard Card Laws
Arizona Revised Statutes
Laws of Arrest
Use of Force
Safety Issues
Reporting Writing
Patrol Techniques
and more…